Overview
Welcome to the consultation on the joint plan between Bolton, Bury, Manchester, Oldham, Salford, Rochdale, Tameside, Trafford and Wigan, 'Places for Everyone (PfE)'. 
PfE is the long-term plan of nine Greater Manchester districts for jobs, new homes and sustainable growth.
The plan sets out a strategic policy framework for the nine boroughs and helps these areas to meet their local housing and employment needs by identifying land and infrastructure to support growth.
Visit our virtual exhibition space below, to read more about Places for Everyone -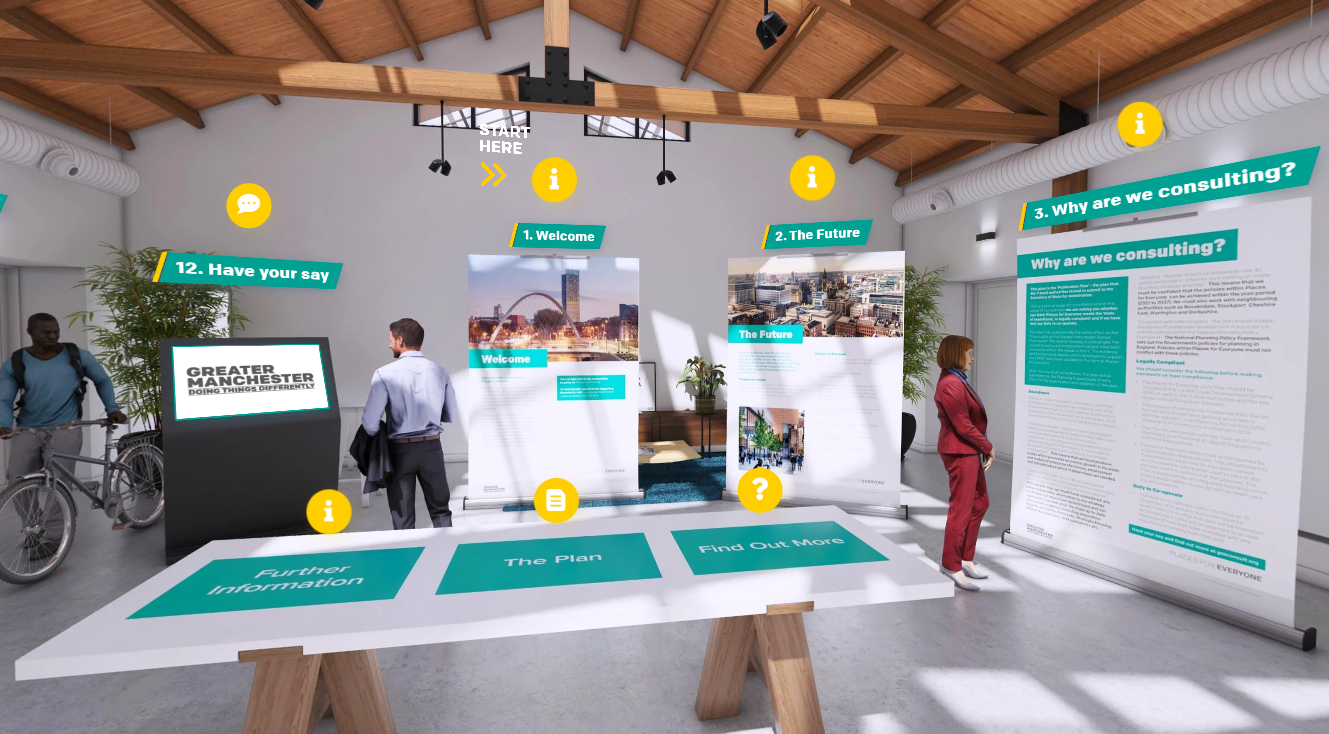 This plan is even more important than ever right now. Covid-19 has had a major impact on the way people live and work over the shorter term with a high degree of uncertainty over its impact in the long term.
Why your views matter
Local people are the driving force behind the area's success. It's important that you have your say on the future of the place you call home, and help shape its transition into a world-leading city region.
This consultation phase is to see if you think the this joint plan meets the 'test of soundness'.
The term 'sound' is used to describe a Plan that has been prepared in accordance with what Government expects of local planning authorities. These expectations are set out in paragraph 35 of the National Planning Policy Framework. More can be found on this definition when you click through below, to the next stage of the consultation.
What happens next
Following this consultation, we will review all the responses we receive and consider how we need to review the plan in light of what you've said.
Our timetable is:
October 2021 - December 2021 - analysis in preparation for the examination in public

January 2022– planning inspectors check our consultation processes and what we've done with the feedback (examination phase)

2023 – publication of the final plan ready to roll out